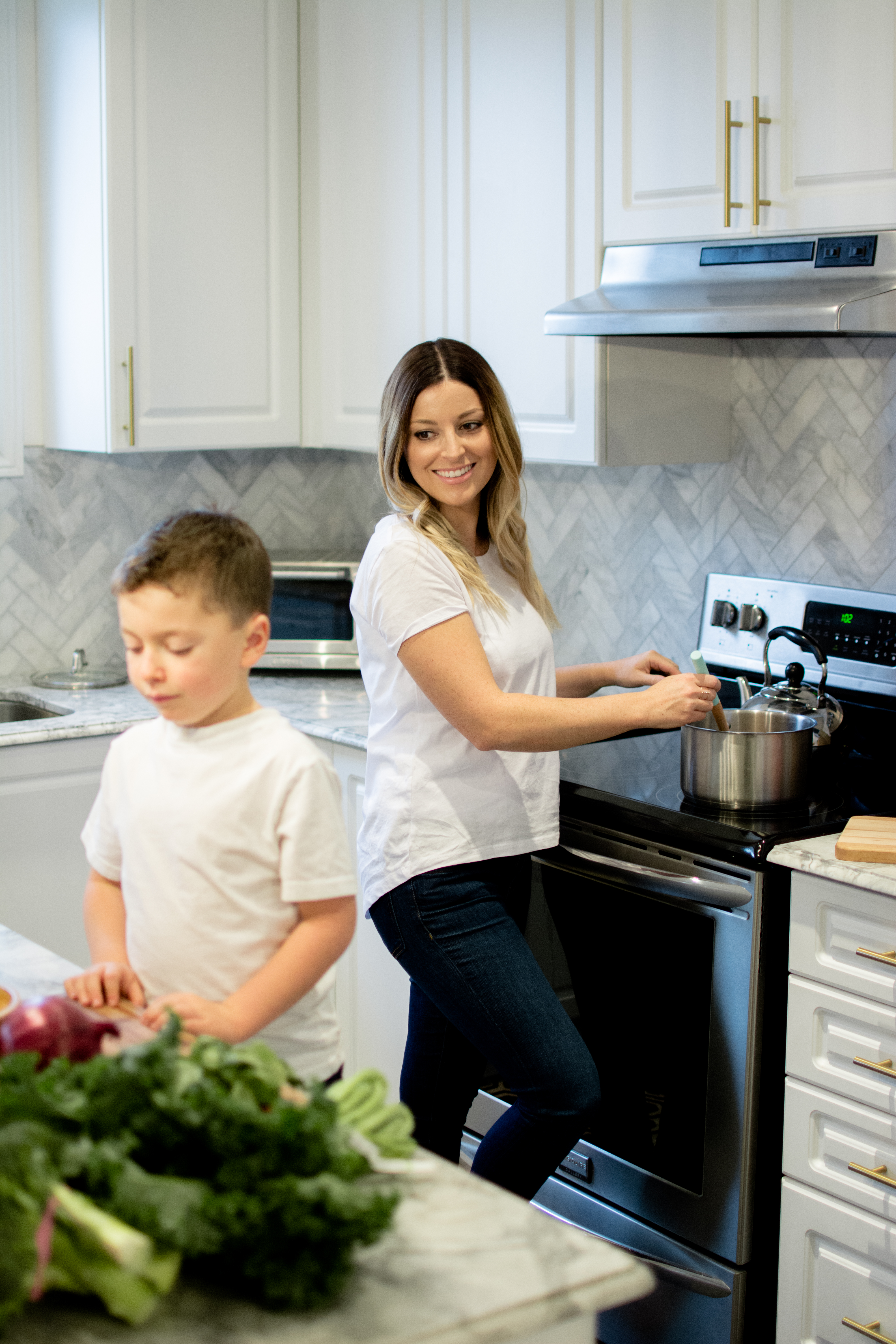 The Picky Eater Collective is a program taught and led by me, Leigh McSwan, a certified Holistic Nutritionist with a Bachelor of Science degree in Psychology. I'm also a survi­vor of my own Picky Eater!
I'll walk you through an entire program designed to help your child eat more variety in his or her diet, enjoy food, reduce stress and anxiety and end the mealtime battles!
Here's what you'll learn in
the Picky Eater Program:
How to set appropriate goals for your child
You will understand your Picky Eater in a new light
How to identify stress and anxiety for yourself and your child
Techniques to remove stress and anxiety for good
How to bring the joy back to food and the food experience
How to involve your child in the mealtime process
Fun games you can play together to enjoy food again
A step-by-step process for introducing more fruits, vegetables and proteins into your child's diet
How to overcome common roadblocks with your Picky Eater


Here's what you'll get from
the Picky Eater Collective:
Get clear on what you're working towards with your child
Understand your Picky Eater's hurdles and overcome them
Remove stress and anxiety from yourself and your child
Learn positive parenting techniques you can use for years to come
Feel confident and happy with your child's health and well-being!
ARE YOU READY TO BECOME A PICKY EATER SURVIVOR?

Your Instructor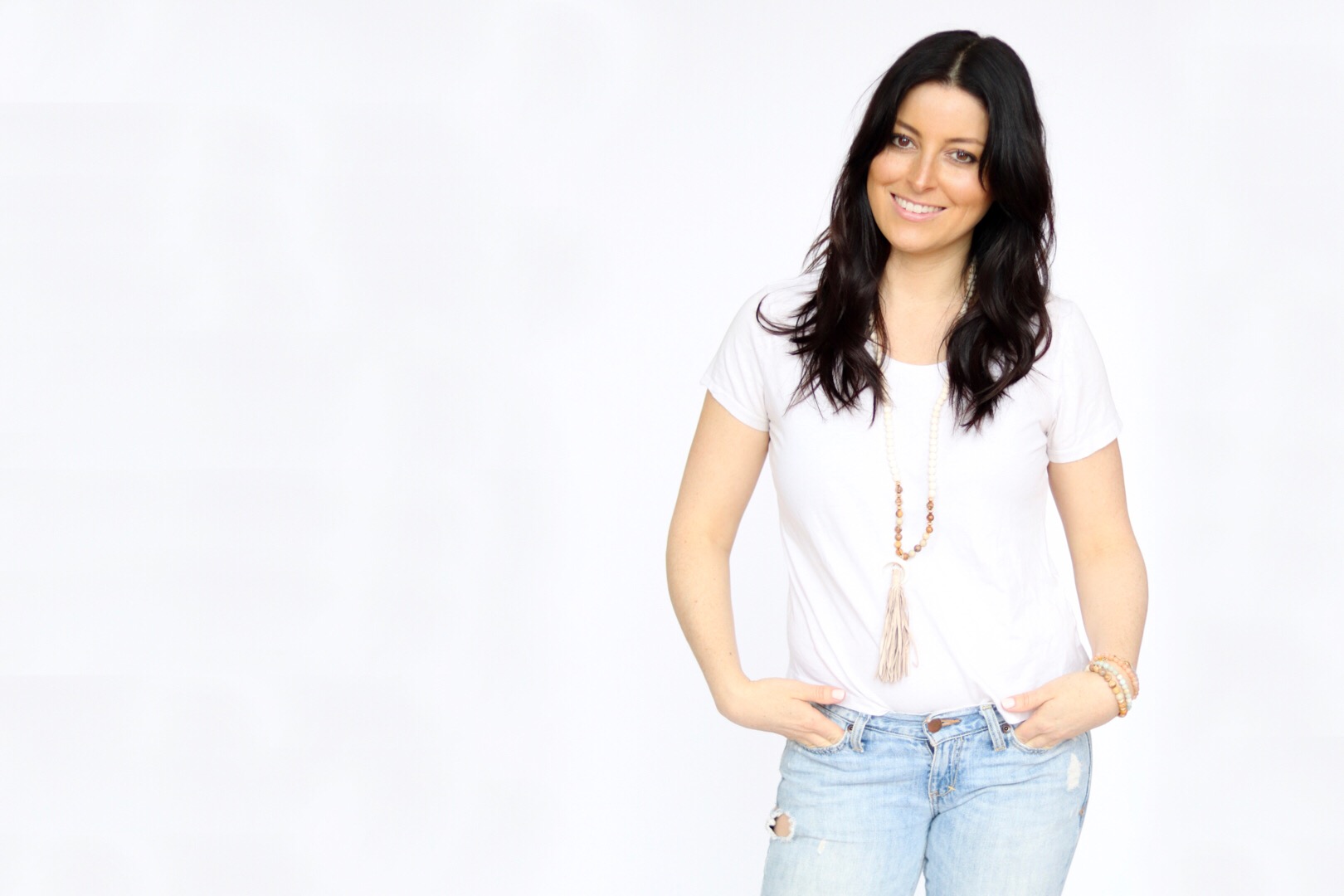 Hey! I'm Leigh McSwan, a Certified Holistic Nutritionist with a background in Psychology. I graduated from Trent University in Peterborough Ontario in 2008 with a Bachelor's degree in science. Two weeks after I graduated I was back in the classroom, studying nutrition. I graduated from The Toronto Institute of Holistic Nutrition in 2009. I love learning and consider myself a life-long student.
Today, I'm a homeschooling Mom of 2 wild and free boys, ages 7 & 9. We take an 'unschooling' approach to homeschooling which means I let the kids self-direct their learning- they are the co-creators of their education. We spend a ton of time outside in nature, exploring the world around us which sparks curiosity and a desire to learn. Soon, we'll be moving to a home that we will be renovating with just over 2.5 acres of land. We can't wait to homestead and transform our space into a modern farmhouse, complete with a dedicated homeschooling room, gardens, rescued farm animals and all the adventures likely to unfold.
For the past 12 years I've helped families live and eat better. I've worked in private practice, in a gym and have founded and co-founded several nutrition businesses. Now, having children at home 24/7 and choosing a business that allows me to stay home with them, I've been able to design a life and business that works with our family.
I'm the founder and teacher behind The Picky Eater Collective; a course for parents of picky eaters which was birthed after having my second son who was a terrible eater and caused me a tremendous amount of stress and angst. I created The Picky Eater Collective out of a personal need. The research and data in the picky eating world was seriously lacking; yet, I refused to accept that my son was destined for pizza and chicken fingers for the rest of his childhood. My goal with helping my own son was to diminish mealtime battles and get nutrients into him, stress-free. It took 2 years of documenting, trial and error and eventually a blueprint was developed. I started helping other families who were in the same boat I was. This personal need turned into a business with the success of hundreds of other families benefiting from my method. I moved my entire business online and put it into a course so that families worldwide could access it.
In 2018 I dedicated my time and energy to understanding toxins in the home and how we could further reduce our toxic load. I started using essential oils in our home and fell in love with their ease of use. This naturally led me to pursuing a business with Young Living after having a few powerful experiences with the oils. One in particular still stands out in my mind: our previous neighbour's son suffers from Lyme disease. He was in debilitating pain, forced to use a recliner wheelchair and was absent from school for almost 2 years. The majority of his pain was localized to his neck which made sleep very difficult. He had been sent home from the hospital one afternoon, after his morphine was maxed out. His mom put out an SOS on Facebook, asking if anyone had any Frankincense essential oil.
I happened to have an unopened bottle of Young Living Frankincense that had been in my cupboard after I purchased it because I heard it was good (it was a buy it and forget it type of situation). I messaged her and said I had a bottle she could have, but that I had no clue how to use it. I begrudgingly gave it to her thinking it was pointless- if the morphine wasn't helping, there was no chance this oil would do any good. Alas, I was proven wrong when that teenage boy came over to my house the next morning and thanked me- he had the most relief from using that oil than he had in weeks and he slept. His mom later told me she tried another brand from a local shop and it didn't help. There was something powerful about the Young Living oil and I was intrigued.
Fast forward to today, I'm now a passionate Young Living business builder. I've helped over 500 families reduce toxins in their homes and incorporate oils for everyday use. This led me to creating Mindset, Action, Growth; a course for Young Living business builders to help them step into leadership. I absolutely love my journey and everything that has unexpectedly unfolded as a result of following my heart and my passions.
I'm here to inspire you, walk you through living a holistic lifestyle and hope that you too find a passion for living a little more holistically.

Course Curriculum
Welcome to the Picky Eater Collective
Available in days
days after you enroll
Module 1: The Pre Game Strategy
Available in days
days after you enroll
Module 2: Stress & Anxiety
Available in days
days after you enroll
Frequently Asked Questions
When does the course start and finish?
The course starts now and never ends! It is a completely self-paced online course - you decide when you start and when you finish. Generally most people take 30-60 days to complete the course.
How long do I have access to the course?
It's lifetime access! After enrolling, you have unlimited access to this course for as long as you like - across any and all devices you own.
What if I am unhappy with the course?
I would never want you to be unhappy! If you are unsatisfied with your purchase, contact me within the first 30 days and I will give you a full refund. You must show proof that you have completed the entire course and did not receive any results. You'll need to submit all of your completed worksheets and give an explanation of why you are unsatisfied with the course.
What age is the The Picky Eater Collective appropriate for?
The Picky Eater Collective is designed for children who are between 2 to 6 years of age.
My child has feeding and sensory issues, is this course right for him?
This course doesn't focus on feeding and sensory issues. As much as I wish I could help everyone, I'm simply not trained in certain medical conditions and this course may not be the best choice for you. The Picky Eater Collective is designed for children who have a limited variety of foods in their diet, feel stressed or anxious around food and need to get more nutrients into their little bodies.